Slave Application – Part 2
I'm not gay, neither bisexual, this is why You could get fun to feminize me Mistress Surely looking at You I will wish to have sex with You, I know I can't 'cos I'm only a worthless dirty beast and You are a Goddess, so You could punish me very hard till You make me impotent Mistress. You could tight tie my cock toward my ass so my erection will be toward the low to respect You Mistress and You could kick my balls laughing at me begging for mercy Mistress torturing me till my cock will be a little useless clit, as it must be, right Mistress? Just imagine to totally rewrite my mind, put me in total chastity and force me to watch movies with she-males fucked by horny males and that suck cocks and gay magazines all the time.
I will have to keep my spotless sissy pussy clean and well lubricated all the time to have the feeling that I'm at any moment available for use, I must always keep my body clean of hair and my nails and toenails polished all the time, I must wear high heels and a latex miniskirt, I should always pee sitting down, cos I will wear girls panties, I must have a butt plug stuck in my sissy pussy this will be the reminder of my special day and will increase my anticipation for the event.I must sleep with a running vibrator up in my ass waiting for the batteries to unload,while I'm thinking of You and Thank You to let me to be Your slave Mistress If You give me permission to wank off myself I must look man pictures and when I climax I must spill my disgusting juices captured in the condom on a dildo then suck it clean, and anything else I must do to become a horny girl Mistress.
You could organize many gangbangs and I'll love to be fucked up in my sissy pussy and in my mouth at same time Mistress.
When I will be a girl You could subscribe me to transsexual contests, use me for transsexual movies, pictures, and that could be another business for You Mistress. Imagine the satisfaction for You to look at Your own gorgeous creation and win a contest Mistress! You could mould Your girl, as You desire Mistress!
I will do any housework; I will keep Your house clean as a good sissy maid, clean Your car, clean Your garden, prepare bubble bath, cook, entertain You and Your guests, be sexually used and abused by anyone You desire, be Your footstool, doormat, ashtray, You can get off Your anger on my body every time You feel the need, I will serve You bed in breakfast every day, I will clean all Your dress by hand and shoes with my tongue, sole included, please You anytime You desire and for any hours You desire, help You with computers, do any hard work, i.e. painting the home, to do the shopping for home things, like food and others, to avoid You waste Your precious time, and anything else You demand to make myself useful Mistress.
I'm born to serve You like a Queen and to amuse You Mistress my reward will be look at You laughing at me Mistress I may sleep in a cage in Your cellar Mistress I perfectly understand that a live-in slut might be too demanding for You, so I might rent a shitty one-room flat near You and I will suck and fuck all the time to earn money to support You with my sissy pussy Mistress.
Imagine Your slut taken from behind with male hands on boobs and a big cock in her wet sissy pussy looking at You smoking on Your couch laughing Mistress while she's moaning of pleasure as the dirty perverted slut she is then the man cum in her mouth… there are some drops on Your carpet so You whip she hard till Your anger vanishes. I already hear Your voice! "Lick clean filth!"
I'm only a beast, if only You let me I will wank off myself looking at You all the time spurting my cum everywhere Mistress please keep me in chastity and I will become more horny and servile Mistress You could cane, beat, and spank me till I bleed and torture and tease my cock, balls and nipples just for Your fun laughing at me begging for mercy Mistress. Imagine Your fun grabbing my balls and squeeze till I cry for mercy and I will love You more and more Mistress.
I really love Your feet Mistress I will do anything to merit to lick Your feet and even Your high heels Mistress. I hope You will use me like a W.C. Mistress Please let me drink Your golden nectar Mistress. Imagine, Your shit in a pot and You feed me with a spoon "Open your mouth pig! Good…" What a dream Mistress.
When You don't want use me You can close me in a cellar, caged with Your piss on my naked chained body and with a big plug in my sissy pussy. I love also trampling, smothering, fisting, verbal humiliation, and long bondage sessions, enema, dog training, queening, hot wax treatments, spanking, exhibitionism, face slapping, lick Your armpits, smell Your farts, be exposed, be degraded, be abused, be humiliated and shown off Mistress.
I know the fantasy is one thing and reality quite another, but I ensure You if You give me a chance You will never be disappointed Mistress. I've had these fantasies from when I was very little and every day Mistress, an age when I never saw anyone do that, neither in picture! Believe me, you will get a very perverted beast at your service Mistress.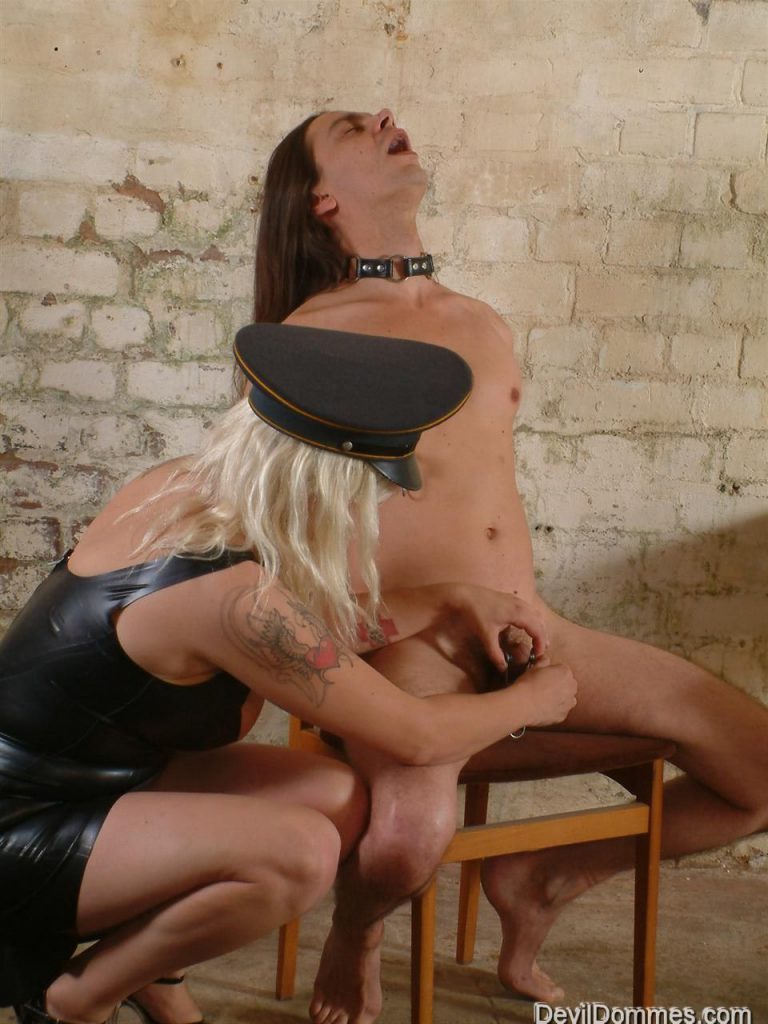 The only thing I wish is to sign your slave contract Mistress my nude body becomes Your property, I belong to You Mistress You will control my mind, my body and my spirit Mistress I'll do anything You demand; Your fantasy is the only limit Mistress and this means there are no limits Mistress.
I'm good looking and I've a nice body Mistress. You could see my pictures enclosed I am 25 years old live abroad and I am willing to relocate anywhere. I'm on my knees with my head bowed Mistress Please give me a chance to serve You Mistress Only a beast could give birth to that ideas Mistress I'm only a beast Mistress, please be merciless with me Mistress I really hope to be worthy enough to worship You Mistress. Thanks in advance for Your time and I apologise for my bad English grammar Mistress.
A beast without collar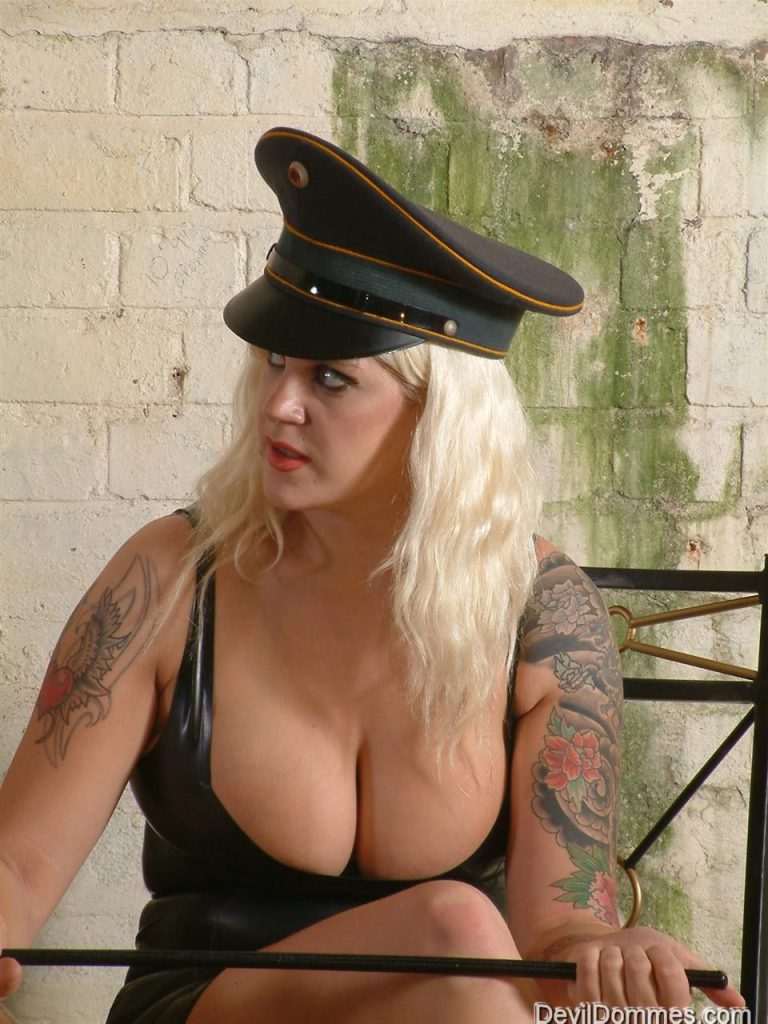 Tags: femdom story
Posted in Femdom Advice, Femdom Stories